I AM A GROUP LEADER IN HONDURAS ROATAN FLOWERBAY
I GIVE THE LESSON AND SOMETIME DO THE GAME
THIS ARE SOME THE LESSON THAT WE ALREADY DONE: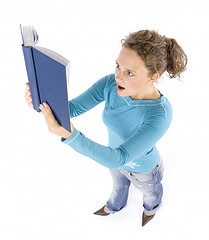 Helping Students Understand God More
Our Character and James Bible study series were first developed for youth in the early 80s' and both have been totally revamped. These are great materials (Three + years of Youth Ministry curriculums!) to use for talks, small groups, and youth lessons:
Also good to use for Youth is our Love, faith and Friendship series:
More Youth Ministry Curriculum Ideas
Six-Plus Youth Lessons on learning to follow God's Will How can I make better decisions and beware of deceptions and misleading choices? God calls us to make wise choices, so what will you do about it? Including a handout to give your students.

The Ultimate Destroyer!

Five Lessons on the Disease of Destruction, Gossip, which will cause "Massive Destruction" to you and your youth group! Introduction: Listening to all criticism, having the Nose for the News! Youth Pastors Study, this can also be tuned into a "talk."

Gossip is the Ultimate Destroyer! Gossip tantalizes our fallen and sinful nature. We love to listen to it…

Gossip Part II: The Three Breeds of Gossip

Gossip has three breeds to it, or three different levels. Separating these three levels can be as hard as separating the chocolate chips out of the cookie. It is extremely hard to do without disturbing the cookie! So it is with our mislaid words.

Gossip Part III: The Disease of Diotrephes

Do you have the "The Disease of Diotrephes?" Warning, it is very, very contagious.you may need to be quarantined.

Gossip Part IV: The Beast of Destruction!Are you a Bully, a Beast of Destruction? The word of God is clear; gossip will corrupt the whole person! And the impact we should feel from these verses should bring us down to our knees. Gossip is so inviting…
Gossip Part V: How we can Guard Against GossipSo, what can I do to guard against Gossip? The question is who has control of your tongue? Whose direction are the words and actions that come from your mouth aimed to?

Let us go out and live like our life belongs to our Lord, as it does, and strive to be our best for His glory!

Security; where is my trust placed?

Are you secure in your life? If so, where is your trust placed? Here is a helpful talk curriculum to teach youth to focus on Christ with lots of examples and Scripture.

A handy reference list of emergency phone numbers when you are in trouble spiritually.

Recall Notice

DANGER: Any human units not receiving this recall action will have to be scrapped in the furnace. The S.I.N. defect must not enter heaven or else heaven will be infected.

Have you ever wondered that God wants you unhappy and even miserable? That He wants to kill your joy and fun? Well let's find out if that is true..

The God who made sex doesn't frown on sexuality‑not when it's "righteous sexuality"

Love, Sex' and Real life!

Sex is very tempting, and you need a great deal of strength to resist that temptation. You certainly can't do that alone. You'll need God, a strong desire to abstain from sex, and friends who will support your decision. The people who've told you it's OK to sleep around are not that kind of friends, and they're not people to whom you should be listening. There's a great life ahead of you if you go in the right direction. And, you need to make sure the people around you want to go that direction, too.

SEX: How far is to far?

Young People need to set standards before they get into tempting situations because the decisions they make today will affect them for the rest of their lives! We can best do this by understanding what true love is and what God calls us to do and by living by those standards even in dating!

Consequences; Family communication; Positive Decisions; and Forgiveness…

Deadly Consequences

A Thought about sin that you can read to the youth…

Allow Christ to challenge you to live for the faith! What would your life be like if you took this challenge seriously?

How to study smarter and better, and even with less time! Think Big- Think Smart. Not small or with an "I can't' or "I have ta"' attitude. But have a will to do it (i.e. self-esteem-our identity is in Christ). Have confidence in yourself!

How to have A GOOD PERSONALITY!

Do people treat you unfairly? Have you ever wondered why? Well, we live in a fallen world, and we are all filled with sin. Sin affects our relationships, the way you treat people, and the way they treat you. Yet, even in sin we have the choice to make a difference. So, do you?

Where did Satan come from? What does Satan do? What is Satan's position? What can Satan do to me? What is your response?

The old devil has many Tricks. But, has he pulled a trick on you? The Lord God has many Treats.

More to come!
Youth Culture Lesson: Life of Thanks
By Paul Asay | Freelance writer, Colorado Springs, Colorado. | November 12 2012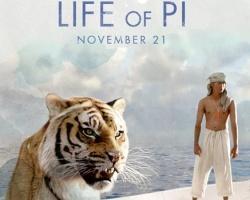 Some Faithful Thoughts fromThe Life of Pi
Get downloadable PowerPoint presentation.
What Happened
Thanksgiving is a time to express our gratitude to God and others for all the blessings we've been given: our families, friends, the food that sits in front of us. What about when things go wrong? Are we able to be thankful then?
Pi is. The Life of Pi—a book by Yann Martel and a soon-to-be-released movie directed by Ang Lee, chronicles the amazing journey of Pi Patel, an Indian teen whose ship was sunk, family killed and now is adrift on the Pacific Ocean with a Bengal tiger.
This is not a position most of us would volunteer to fill. Pi struggles with hunger, thirst and some horrific storms—not to mention the tiger (named Richard Parker) which would very much like to eat the Indian boy. It wouldn't seem Pi has a lot to be thankful for in this situation.
Yet, Pi repeatedly offers thanks for what he's been given—form a fish that unexpectedly lands in his boat to the beauty all around him (which he appreciates in spite of his dire situation). When he feels his strength is waning and he's about to die, Pi thanks God for the wonderful life he's been given. Throughout, the film features elements of Hinduism, Christianity and Islam.
For what is Pi most grateful? The same beast that would love to make a meal of him. Without the tiger, Pi insists, he would've died long ago. "My fear of him keeps me alert," Pi says. "Tending to his needs gives me purpose."
Talk About It
Instinctively, we know hard work, even suffering, is necessary to grow and thrive. Our bodies grow stronger through exercise. Our minds grow quicker the more we use them. "No pain, no gain," we often hear—an adage that applies to the soul, as well—but it's hard to remember that when we're in the midst of pain.
For which painful experience can you be thankful? When have you learned something from a trying time? Were you thankful for it at the time?
Are you going through a painful experience now? Are you learning from it? Do you think God can work through that pain? Help you grow?
Not all pain seems to have purpose; but even then, we sometimes can find things to be thankful for, such as people who helped us through or the fact we got through it at all. Have you ever suffered through something needlessly? Did it feel unfair? How did you get through it? Were there people who gave you help and hugs when you needed them?
What the Bible Says
"Be joyful always; pray continually; give thanks in all circumstances, for this is God's will for you in Christ Jesus" (1 Thess. 5:16-18).
"My tongue will speak of your righteousness and of your praises all day long" (Ps. 35:28).
"We rejoice in the hope of the glory of God. Not only so, but we also rejoice in our sufferings, because we know that suffering produces perseverance; perseverance, character; and character, hope. And hope does not disappoint us, because God has poured out his love into our hearts by the Holy Spirit, whom he has given us" (
Rom. 5:2-5
).
YOUTH LESSONS

Youth Group Devo: Discovering What You Were Created to Do
By Barry Shafer | Director, InWord | October 7 2012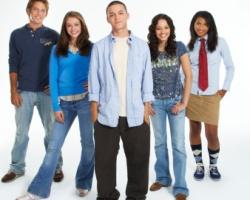 The Backdrop
Steve Jobs. Ludwig van Beethoven. Lebron James.
Recognize those names? I'm thinking so.
How about Julius Lilienfeld? Bartolomeo Cristofori? James Naismith? Recognize those names?
I'm thinking not so much.
However, without the second set, you would not recognize the names of the first. Julius Lilienfeld patented the capacitor, which led to the transistor, which led to the personal computer (and all things "i"—iPhone, iTouch, iPad, etc.). Bartolomeo Cristorfori invented the piano (as an improvement over the plucky harpsichord). James Naismith invented basketball (to solve the problem of needing a non-contact indoor game in the winter at a YMCA). Jobs, Beethoven and James seem to have been created specifically for their trades, trades that were created decades before they each came along.
The same is true for you. Something has been created for you to do, and you have been specifically created to do it.
The What
Check this out:
"For we are God's handiwork, created in Christ Jesus to do good works, which God prepared in advance for us to do" (Eph. 2:10).
The So What
You have been brought into this world for a special purpose. Sure, the purpose might include building, discovering or performing something that makes you world-famous; but God actually has prepped something for you for an even greater impact and higher calling: "to do good works, which God prepared in advance for [you] to do."
So, what are these good works?
First, these are not good works we do to earn salvation. They are good works we do because of salvation. Beyond that, Bible scholars have a lot of fun (in a Bible scholar sort of way) trying to figure out what these good works might be. Here is a very simplified boil-down: reflecting God's character on this earth, which (when you think about it) is a pretty cool life mission: to reflect God's character on this earth.
This truth leads to this question: Do you want to do what you were created to do?
If so, then as you commit to reflect God's character on this earth, you will be led to things that will have impact similar to Jobs, Beethoven and James. You might not be famous for it (or you might, who knows?) but you will touch lives…deeply, profoundly.
Seal the Deal
Spend time praying about the good works God has prepared for you to do. Do you want to reflect God's character in your circles of relationships more effectively? Each question below is directed toward a particular circle (including you) and is accompanied by some verses to help you experience God-sized impact. Read these verses and let God's Spirit teach you through His Word.
What adjustments do you need to make to be more Christ-like with your family?
Ephesians 6:1-3; Colossians 3:20; Exodus 20:12
How can you better reflect the image of Christ to your friends?
John 15:13-17; Proverb 17:17; Proverb 18:24
How can you be a representative of the gospel message in your youth ministry?
Youth Culture Lesson: True Gold
By Paul Asay | Freelance writer, Colorado Springs, Colorado. | August 5 2012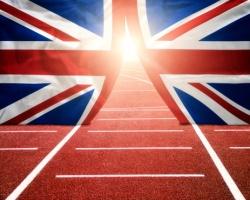 Teens Impress at Olympics
Get downloadable PowerPoint presentation.
What Happened:
They call her "The Flying Squirrel," and on Aug. 2, 2012, 16-year-old Gabby Douglas flew to an individual gold medal at the Olympic Games in London.
Gabby is a Christian who talks openly about her faith and often tweets Bible verses. After her win, she said, "I give all the glory to God. It's kind of a win-win situation. The glory goes up to Him, and the blessings fall down on me."
While God may have had a hand in her victory, all the hard work she put in didn't hurt either. Two years ago, she left home to move to Des Moines and train with Liang Chow, one of the best coaches in the country. She labored for years to get where she's at, pushing aside questions about her mental toughness and her own doubts. "Life is not easy," she says. "You have to fight and just refuse to quit."
She's one of several teens at the Olympics to show that fighting spirit. Her teammates, all between 15 and 17 years old, won the team gold medal, too. Jordyn Wieber, who had been the favorite to win the gold that went to Gabby, pushed aside her disappointment in not qualifying for the all-around to help her team to victory. At the Olympic pool, 17-year-old high schooler Missy Franklin has been winning medal after medal.
These teens worked incredibly hard to get to where they are. In so doing, they're not just impressing the world for how they're handling themselves inside the arena but their poise and maturity outside it.
"At an Olympics that has already been rocked by Twitter blunders and a badminton scandal, the youngest competitors are handling themselves with dignity and poise in a field dominated by more experienced athletes," writes Forbes' Alison Griswold. "They've maintained composure under tremendous pressure, stayed focused in competition and taken triumphs and disappointments in stride."
Talk About It
Have you been watching the Olympics? If so, which athletes have impressed you the most? Do you cheer for folks solely on what they do in their sports? How important is it to you that they're good people, not just good athletes?
Few of us will go to the Olympics, but we still can get better at something if we work hard enough. What sorts of things are you good at doing? What sorts of sacrifices do you make to get better? Are there things you should be working harder at?
Does God play a role in someone's success? Does He care who wins? Does He give the talent? Does He help through the training process—through all the sacrifices people have to make and work they have to do to reach a certain goal?
What the Bible Says
"His pleasure is not in the strength of the horse, nor His delights in the legs of a man; the Lord delights in those who fear Him, who put their hope in His unfailing love" (Ps. 147:10-11).
"I have fought the good fight, I have finished the race, I have kept the faith. Now there is in store for me the crown of righteousness, which the Lord, the righteous Judge, will award to me on that day—and not only to me, but also to all who have longed for His appearing" (2 Tim. 4:7-8).
"May the favor of the Lord our God rest upon us; establish the work of our hands for us—yes, establish the work of our hands" (Ps. 90:17).
Romans 12:4-5; Ephesians 4:25; Ephesians 5:21
What changes can you make to better love the unlovable and the least of these?
Matthew 5:43-48; Matthew 25:37-40
What adjustments do you need to make internally to reflect God more accurately in your thinking?
Romans 12:1-2; Philippians 2:5-11; Philippians 4:8
One final thought: You are God's handiwork. Go do what you've been created to do.